Williamsport
Our Williamsport lesson department has so much to offer! From woodwinds to brass, piano to guitar, voice, and more, we have qualified teachers here to help guide you through your musical journey!
Deb, our lesson coordinator at our Williamsport store, is happy to answer any questions you may have and to get you set up with lessons!
Phone: (800) 326-9450 ext. 125
Email: [email protected]
We're also happy to have Miss Mary's Music & Movement Class in our Williamsport store. Click here to see her Facebook page & for more information.
Register Lessons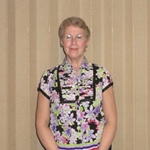 Shirley Smith
BIO:
Shirley has been teaching both piano and organ since her youth. She has been a Director of Music Ministries, organist, and pianist for churches for over 40 years. Shirley has a B.M. degree from Oberlin Conservatory,
M.M. from George Washington University, and a M.S. from Norwich University. Shirley has usually included teaching along with her duties as a Director of Music Ministries. She enjoys teaching all ages and feels privileged to be a member of the Robert M. Sides team.
Table of Contents:
| | |
| --- | --- |
| Publisher: | ROBERT M. SIDES |
| Composer: | |
| Artist: | |
| Arranger: | |
| Voicing: | |
| Level: | |
| Pages: | 0 |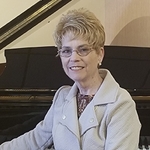 Susan Manns
BIO:
Dr. Susan Manns trained at Nyack College (BM), Manhattan School of Music (MM), with European conductors and at University of Oklahoma (DMA). Her degrees centered on voice performance. She taught college voice and related subjects for many years. She has been in demand as a music and stage director for many operas and musicals.
Colleges where Dr. Manns has taught: Asbury College, University of Oklahoma, Roosevelt University, Moody Bible Institute and others. She has taught private voice lessons for many years—in both Germany and USA. As a teacher she believes that teaching is a combination of enthusiasm, observation, and instruction of the student, while she herself seeks to learn from each student.

Table of Contents:
| | |
| --- | --- |
| Publisher: | ROBERT M. SIDES |
| Composer: | |
| Artist: | |
| Arranger: | |
| Voicing: | |
| Level: | |
| Pages: | 0 |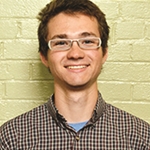 Urie Kline
BIO:
Urie began playing music at the age of 12 and like most US drummers, he came up through concert and marching bands, culminating with a season each as center snare at the University of Pittsburgh's drumline and bass captain with Three Rivers Indoor Percussion Ensemble. Urie also developed his fascination with drumming as a global phenomenon during his time at the University of Pittsburgh, joining Pittsburgh Taiko as a founding member in 2009, playing with the school's Sundanese gamelan ensemble, and studying tabla privately under Samir Chatterjee. Following his time at Pitt, Urie moved to Honolulu to study under venerable taiko artist Kenny Endo,
an experience that inspired him to start Lyco Taiko when he returned to the Williamsport area in 2015. Urie currently teaches the World Drumming Lab at Lycoming College, where he has been an adjunct faculty member since 2015. He also serves as the marching percussion instructor at Jersey Shore High School. Additionally, he plays in several local bands as a drummer and percussionist, has conducted workshops throughout the state of Pennsylvania.
Table of Contents:
| | |
| --- | --- |
| Publisher: | ROBERT M. SIDES |
| Composer: | |
| Artist: | |
| Arranger: | |
| Voicing: | |
| Level: | |
| Pages: | 0 |