Our Story
Edgar Lund Fletcher was born August 16, 1880 in Charlestown, New Hampshire and moved to Boston in the late 1890's to pursue a future in music. He learned piano tuning in the Chickering & Sons Co. piano factory in Boston and came to Elmira, NY in 1905 as an employee of J. Greener & Son Musical Merchandise. In 1909 he established as an independent piano tuner and became a member of the National Association of Piano Tuners. Edgar's sons, Malcolm and Harmon, opened Fletcher's Pianos & Organs in Hornell & Elmira, NY, respectively, in the 1930's. Ellin, his oldest daughter, married Robert M. Sides in 1931 and moved to Williamsport, PA where Bob, an active musician and accountant, was working at the time. Bob, having learned piano tuning and repair over the years from the family, began selling pianos from his home in 1937.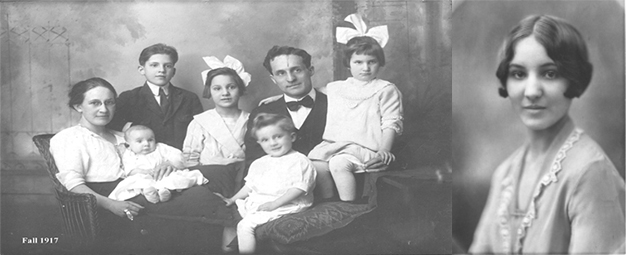 In 1945 Robert traded his house for a building on Washington Boulevard with 3 apartments and a meat market where he could expand his store. Hugh "Pete" Sides joined the business in 1955 and brought a vision and a plan to expand the business into a full-line, full service music store…"a one stop shop for everything musical", adding band, orchestra, combo and Hi-Fi Stereo departments. But it was his focus on "renting-to-own" musical instruments that truly innovated the business. This concept significantly reduced the financial barrier to purchase for most customers, reducing an otherwise substantial purchase to a small, manageable monthly payment. As a piano tuner, our grandfather began building his customer base. Quickly, his service philosophy began growing Robert M. Sides Pianos and Organs, into a thriving local business out of the living room of his home. Growth continued with the eventual addition of band and orchestra instruments to the product offerings.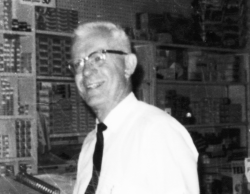 In 1986, Pete and his wife, Carol Doran Sides, realized their dream of the ultimate family music center... a 52,000 square foot modern facility designed as a professional retail space for our customers and employees. This new facility featured a 250-seat recital hall with an Allen digital/pipe organ, showrooms for pianos, home and church organs, band, orchestra and live performance instruments, as well as, private lesson rooms for music instruction and space for repair and restoration of all types of instruments including antique pianos.
In 1990, Robert M. Sides expanded by adding a store in Wilkes-Barre, PA, the hometown of Carol Sides. In 2001, a third store was added in State College, PA. In 2011, the Fletcher's Pianos store, started 80 years ago by Harmon Fletcher (Ellin Fletcher Sides' brother) became our fourth store location. After more than 75 years in business, Robert M. Sides is still a family owned and operated business with Pete, his wife Carol, his daughter Alysha, and his son Peter all providing the same personal attention and quality products to their customers.
The Sides Family
Back Row: Kristin Sides, Hugh (Pete) Sides, Chad Greevy, Alysha Sides Greevy
Middle: Peter Sides, Ellin Fletcher Sides, Carol Sides
Front: Charley Greevy