String Instrument Sizing
Not sure what size string instrument your student needs? We've got you covered!
To size for a violin or viola, have your student stand with their left arm out to their side with a slight bend at the elbow and palm up. Take either a yardstick or measuring tape and measure from the base of their neck to the middle of their palm. Find the measurement on the chart below to see what size they need. You can watch this video if you need additional help.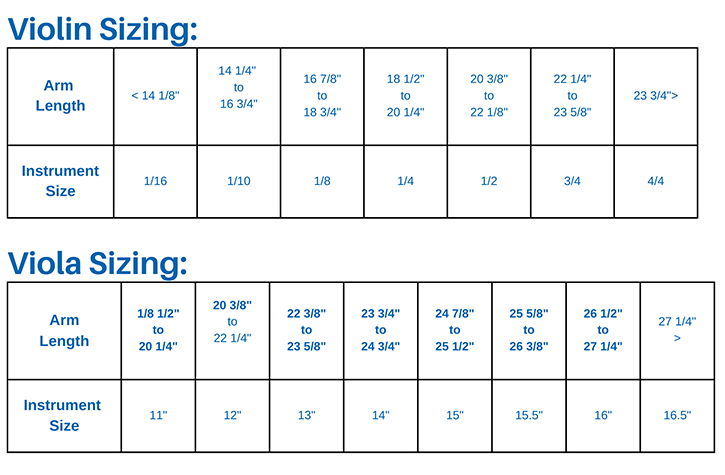 To size for a cello or bass, simply measure the student's height and find it on the chart below to get their size.