Band and Orchestra Repair
The band and orchestra repair team is made up of some of the best technicians in the country. Each year, they service thousands of both student level and professional level instruments. Along with regular customer repairs, they also take care of servicing our own stock of instruments that are rented out each year. Each instrument is carefully examined, adjusted as needed, test played and thoroughly cleaned before either being returned to the customer or put back into our stock.
Renting your instrument from us? Have an extended maintenance contract? Your repair is free!
Not sure if your repair would be free? Give us a call and we'll let you know!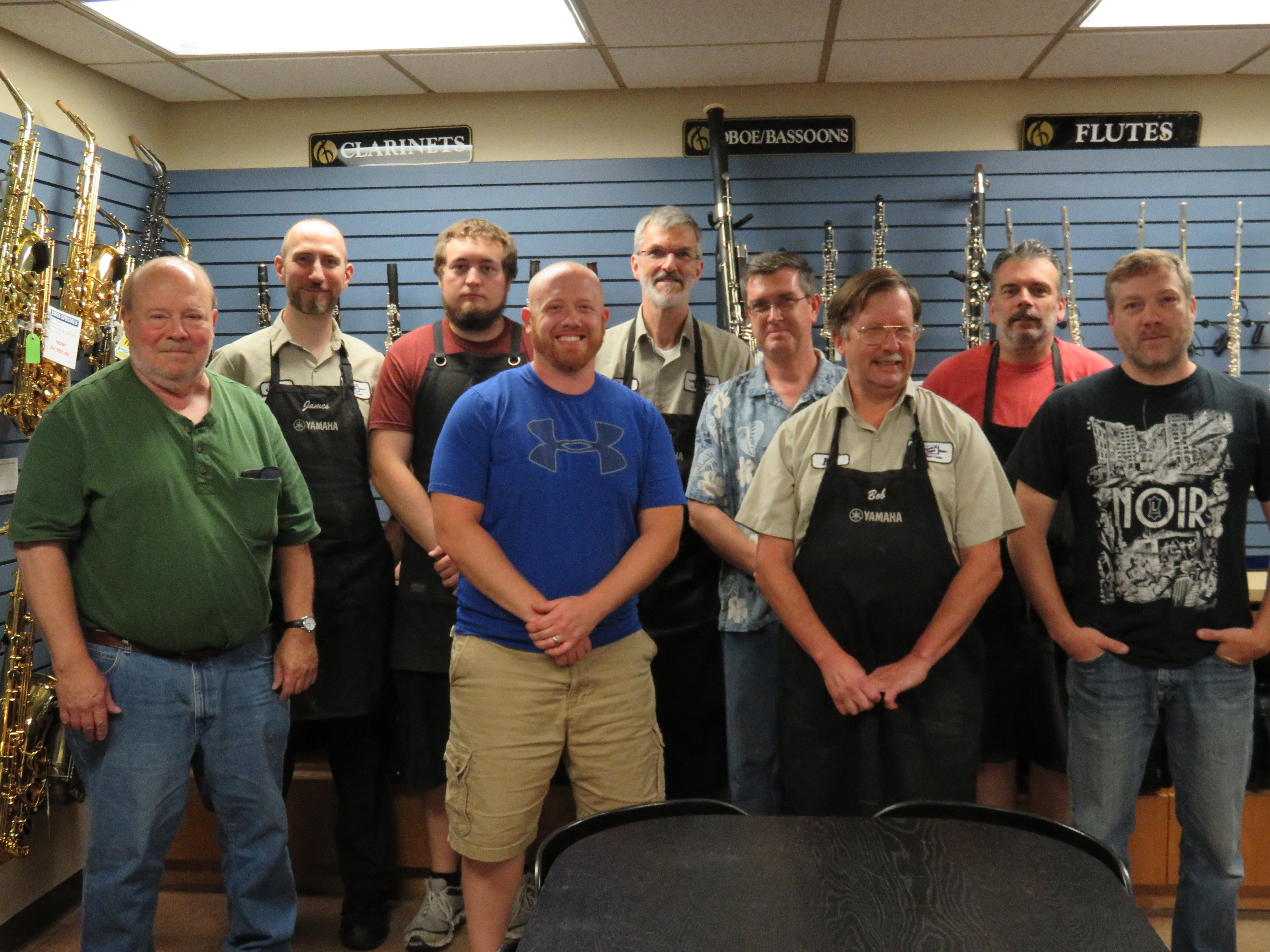 Tips From Our Pros
We've put together a list of dos and don'ts to help you take the best care of your instrument!
Woodwind Instruments
Always run a swab through the instrument after playing
Never leave your instrument in a car, especially during hot & cold weather
Do not put anything on top of the instrument, inside or outside of the case
Do not chew gum or drink sugar-filled drinks while playing
Brass Instruments
Do not put anything on top of the in strument, inside or outside of the case
Do not chew gum or drink sugar-filled drinks while playing
Do not leave your instrument in a hot car
Wipe down the instrument after playing
String Instruments
Do not leave your instrument in a hot car. It's hard on the instrument, and can cause rosin to melt
Do not put anything on top of the in strument, inside or outside of the case
Wipe off instrument after playing