State College
Our State College lesson department has so much to offer! From woodwinds to brass, piano to guitar, voice, and more, we have qualified teachers here to help guide you through your musical journey!

Becca Boone, our lesson coordinator at our State College store, is happy to answer any questions you may have and to get you set up with lessons!
Phone: (888) 858-5007
Email: [email protected]
Register Lessons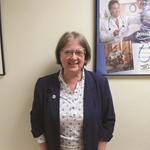 Mary Levin
BIO:
Mary has taught voice and piano for over 20 years. Her students have gone on to some of the most prestigious music schools, opera companies and Camp Broadway in New York City. Mary holds her Master's Degree in Fine Arts from the Cleveland Institute, and her Voice Therapy certification from the Boston Conservatory. She has worked with James Conlon at Carnegie Hall, and studied with Leon Fleischer's protégé, Pong-hi Park. A frequent soloist in the Lewistown, PA area, Mary has sung with The Cleveland Opera, the Chautaugua Opera, and in concert at the Whitaker Center. She has adjudicated at several competitions, including the Mary Lee Eyer piano competition and the Miss Central PA pageant. Mary enjoys teaching students of all ages, and is known for being patient, encouraging and kind. She is an organist at Westminster Presbyterian Church and Sacred Heart Church in Lewistown where she lives with her husband, Border Collie, Buster and cat, Boots.
Table of Contents:
| | |
| --- | --- |
| Publisher: | ROBERT M. SIDES |
| Composer: | |
| Artist: | |
| Arranger: | |
| Voicing: | |
| Level: | |
| Pages: | |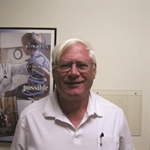 Richard Battles
BIO:
Richard retired in 2010 after teaching music in the Mifflin County School District for 40 years. During that time he taught Senior High band, chorus and advanced music class, Junior High, Middle School and Elementary
School band and chorus, and general music classes for grades K-9, with his favorite class being Elementary/
Middle School band. Over the course of his career, Rich has taught in 3 High Schools, 3 Middle Schools and 8
Elementary Schools. Rich has taken part in over 1,400 performances, including numerous solos, duets, men's octets, glee club, percussion ensemble, brass ensemble, wind ensemble, concert band, marching band, orchestra, chorus, "Broadway" shows (in college), opera and the only vibraphone quartet known to Rich. He has conducted performances in piano, organ, trumpet, trombone, baritone, roughly 50 different percussion instruments, with a strong focus and passion for the vibraphone. He has performed professionally with The Villagers, The Skip Leeper Quartet, The Blue Notes, The Little German Band, The Bavarian Stompers, and several other groups as a onetime sub. Rich is a member of the C&MA church, where he has directed the choir for about 5 years. He presently teaches the Evangelism Explosion/Everyday Evangelism Class. He is 66 years old, married, has 19 children; 16 of them adopted from 4 countries, and 11 grandchildren.
Table of Contents:
| | |
| --- | --- |
| Publisher: | ROBERT M. SIDES |
| Composer: | |
| Artist: | |
| Arranger: | |
| Voicing: | |
| Level: | |
| Pages: | |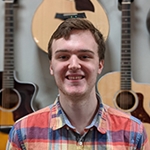 Zach Dennis
BIO:
Zach Dennis was born and raised in State College, PA. Since both of his parents are professional musicians, he has been surrounded by music his entire life. He cultivated a deep love and passion for music, and he started teaching and performing music at age 12. He is able to play guitar, drums, ukelele, and bass, but he has studied the guitar in-depth for over 12 years. You can catch him performing every weekend with his band, "Live Wire", downtown at places like Cafe 210 West, Doggie's Pub, and Zeno's Pub. He also performs with his duo, "Jazz Kat", at places like Webster's, Kaarma Indian Cusine, and Centre Hills Country Club.
Table of Contents:
| | |
| --- | --- |
| Publisher: | RMS |
| Composer: | |
| Artist: | |
| Arranger: | |
| Voicing: | |
| Level: | |
| Pages: | |