Horseheads
Our Horseheads lesson department has so much to offer! From woodwinds to brass, piano to guitar, voice, and more, we have qualified teachers here to help guide you through your musical journey!

Nolan DeSanto, our lesson coordinator at our Horseheads store, is happy to answer any questions you may have and to get you set up with lessons!
Phone: (8800) 600-6622
Email:[email protected]
Register Lessons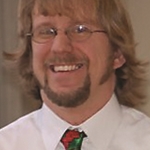 Melvin Williams
BIO:
Melvin resides in Corning and has taught private lessons for eight years. He has a Bachelor of Music Degree in
Guitar Performance from Mansfield University. Melvin has performed in classical guitar master classes with
Grammy Award Winner David Russell, and locally with Chad Leftkowitz, Push Dawn, and The Lucky Ducks. He has been in the praise team for North Baptist Church in Corning and is currently at Beartown Road Alliance church in Gang Mills, NY.
Table of Contents:
| | |
| --- | --- |
| Publisher: | ROBERT M. SIDES |
| Composer: | |
| Artist: | |
| Arranger: | |
| Voicing: | |
| Level: | |
| Pages: | |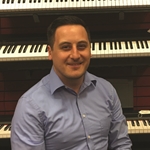 Nolan DeSanto
BIO:
Nolan is a graduate of Mansfield University with a B.M. in Music Business and a M.A. in Collaborative Piano. This
summer he completed the Elementary Piano Teacher Specialist course through the Royal Conservatory of Music,
which details Prep-A through Level 4 of the RCM system. Nolan participated in the 2012 Music Direction Intensive
at Goodspeed Opera House and was a collaborative pianist at the Interlochen Center for the Arts. He enjoys music
directing for local musical productions. Recent favorites include: a concert production of "Titanic" featuring over 70 performers in the region and "James and the Giant Peach" with Elmira High School.
Table of Contents:
| | |
| --- | --- |
| Publisher: | ROBERT M. SIDES |
| Composer: | |
| Artist: | |
| Arranger: | |
| Voicing: | |
| Level: | |
| Pages: | |